UTI Diagnostic Screening Kit (3 Count)
Stress relief, better focus, and improved immune health.
Made to deliver the full digestive benefits.
For better sleep and waking up feeling refreshed.
Maintain and improve the health of skin, bones, muscles, nails, joints, hair, and more.
A cleanser to help balance the urinary tract while giving you the nutrients you need to promote a healthy bladder.
Why a UTI Diagnostic Screening Kit?
If you're feeling the burn when urinating (and/or several other symptoms - see more below), it's time for a urinary tract infection (UTI) test. Don't waste time waiting at a doctor's office or lab; take your health into your own hands with Checkable at-home UTI tests. They're quick, easy to use, and easy to connect with telehealth if you test positive and need additional medical attention. Get back to feeling good. No waiting, no worries!
Download Checkable's Free Companion App
01 | Follow along with test instructions
When you're ready to take a urinary tract infection test from Checkable, reach for the Checkable app. The app will walk you through instructions from prep through to analyzing your results in a simple, easy-to-use format. Use the app to follow instructions for all diagnostic and screening kits, including UTI, VpH, breast milk alcohol and breast milk nutrients.
02 | Add a family member
Within one Checkable app account, you can add all your family members to manage their health. Before beginning a diagnostic or screening test, select which family member the test is for to keep their health and medication data together. Track tests, medications, and other health goals through the Checkable app, organized by family member, to keep your family's health information in one easy-to-access platform.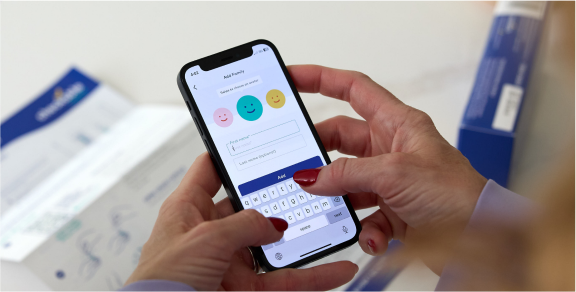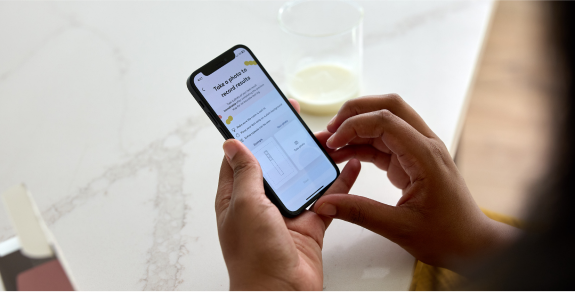 03 | Receive and save your results
Once you've completed your UTI screening test, the Checkable app will help determine the results and direct you to next steps. Plus, your diagnostic results will be saved to your profile for future reference.
04 | Connect with a Telehealth provider
Did your UTI test come back positive? Connect with Telehealth services to get on your way back to health quickly. Connect with Telehealth through the Checkable app for a variety of health concerns from UTI and vaginal pH concerns to pink eye, sinus infection, allergies and more.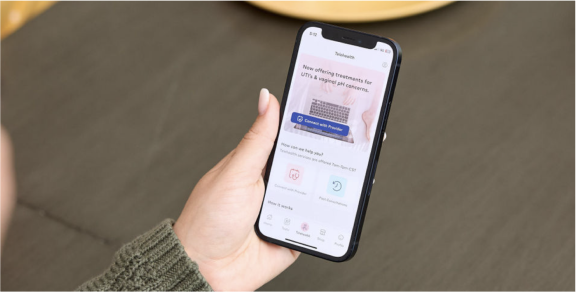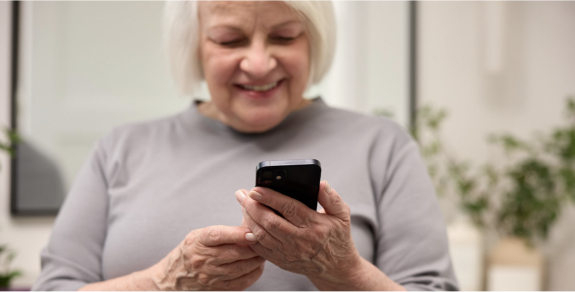 05 | Create health goals to track medications
If prescribed a medication to treat a UTI, create a health goal in the app to help manage your medication and send reminders for each dose. You can create individual health goals for any medication and supplement needs for each family member — all accessible through the Checkable app.
Checkable diagnostic and screening test kits and our companion app save your family time and money in your pursuit of efficient and effective medical treatment. Follow along with instructions, connect quickly with Telehealth, and manage treatments with health goals all through one easy-to-use app.
FAQs
A UTI is a bacterial infection that enters the urinary system (kidneys, ureters, bladder, and urethra).
Symptoms include: 
Frequent urge to pee with small amounts of urine
A burning sensation when urinating
Urine that appears cloudy with a sour odor
Urine that appears red (blood in the urine)
Pelvic pain and pressure
Lower back pain
Low-grade fever and chills
Using the same rapid strips you get from your doctor, you can now test for a UTI in the privacy of your home. Get fast and accurate results in under two minutes.
In 2 minutes, our UTI Test Kit can show if white blood cells (Leukocytes) and Nitrite are present in your urine, which signals a potential UTI. Kits come with multiple test strips, a step-by-step guide, and a color chart with easy-to-follow instructions.
Checkable's UTI kits have been clinically tested, FDA cleared, CLIA waived, and OTC and physician-approved, so you can rest assured that you are getting the best care with the most accurate results.
If the test shows that both leukocytes and nitrite are positive, you can sync the UTI test with the Checkable app for fast treatment, and meds called into your local pharmacy via telehealth.
You can also contact your doctor and let them know your rapid UTI test shows that nitrite and leukocytes were detected to get a prescription for antibiotics.
It is recommended to use the UTI test strips at the first sign of a UTI. Doctors also recommend doing the test first thing in the morning for a rich sample. You should not use the UTI test strips during your menstrual cycle or while on antibiotics, as they can alter the test results.
If both the white blood cells (Leukocytes) and Nitrite are not present in your urine, there is a good chance that you do not have a UTI. But of course, tests can have a false negative or positive, so if your symptoms persist, try the test again or call your healthcare provider, as it could be a different issue that needs treatment.
---
Product Overview
Fast & easy at-home urinary tract infection tests with telehealth support
If you're feeling a painful, burning sensation when urinating, you have to go very often, or only small amounts of urine pass even when you have to go very badly, it's time for a urinary tract infection (UTI) test. Checkable at-home UTI screening kits help you take your health into your own hands, saving time and money at the doctor's office. Test positive? Easily connect with telehealth through the Checkable app for next steps.
Clinically tested and physician approved, Checkable at-home UTI screening kits come with three individually wrapped test strips made in the USA. Each test checks for leukocytes and nitrites in urine, which aids in screening for UTIs. Checkable at-home UTI tests can get you started on the way back to health in just two minutes. Our tests are designed to be easy to use, and easy to connect with telehealth to follow up with next steps if you test positive.
Checkable empowers you to take your health into your own hands with clinically tested, physician-approved screening kits. Getting back to feeling good down there starts with a quick and easy 2-minute UTI test. No worries, it's Checkable!
Suggested Use
See the package insert for test instructions. Store at a temperature between 15°-30°C (59°-86°F). Keep away from sunlight. For in-vitro (external) use only. Do not refrigerate. Single use only.
Delivery & Returns
Shipment and Delivery
Orders are typically shipped out the same day or the next business day (depending on the time the order is placed). Once shipped, USA shipments can take 3-5 days. We do offer a priority option that expedites the shipment a little quicker to receive 2-3 days. However, due to the current situation, carriers may be delayed with their transit times.
Returns
Here at Checkable Wellness, your happiness is the most important. We believe in our products and the wellness they bring. However, if our products do not meet your standards, let us know within 30 days of your purchase and we'll give you a full refund (less any shipping charges if applicable). Just email us at support@checkablemedical.com or use our "Contact Us" link with proof of purchase.