Breast Milk Nutrition Test Kit (50 Count Test Strips)
Stress relief, better focus, and improved immune health.
Made to deliver the full digestive benefits.
For better sleep and waking up feeling refreshed.
Maintain and improve the health of skin, bones, muscles, nails, joints, hair, and more.
A cleanser to help balance the urinary tract while giving you the nutrients you need to promote a healthy bladder.
Why a Breast Milk Nutrients Screening Kit?
Whether you're concerned, or just curious, about the nutrient content of your breast milk, you can now get answers at home — in less than a minute. Know just what's in your milk, without the stress or expense of lab testing. In just 30 seconds, you can see how your breastmilk stacks up with Zinc, Calcium, and protein levels, so you can continue to make well-informed decisions for your family.
Download Checkable's Free Companion App
01 | Follow along with test instructions
When you're ready to take a breast milk nutrient screening test from Checkable, reach for the Checkable app. The app will walk you through instructions from prep through to analyzing your results in a simple, easy-to-use format. Use the app to follow instructions for all diagnostic and screening kits, including VpH, UTI, breast milk alcohol and breast milk nutrients.
02 | Add a family member
Within one Checkable app account, you can add all your family members to manage their health. Before beginning a diagnostic or screening test, select which family member the test is for to keep their health and medication data together. Track tests, medications, and other health goals through the Checkable app, organized by family member, to keep your family's health information in one easy-to-access platform.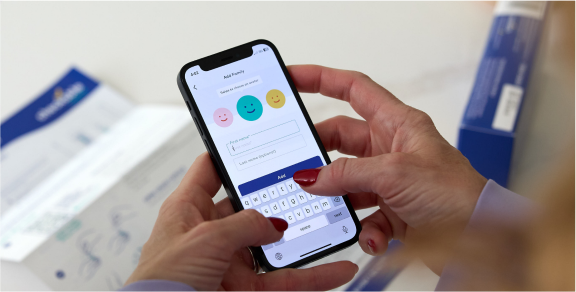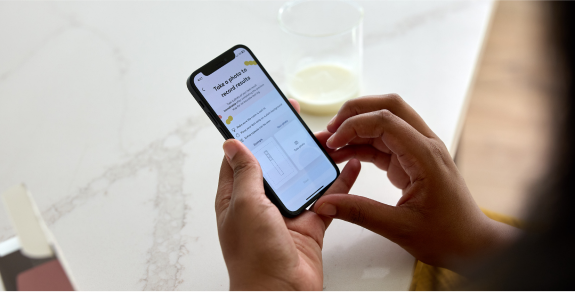 03 | Receive and save your results
Once you've completed your breast milk nutrients screening test, the Checkable app will help determine the results and direct you to next steps. Plus, your results will be saved to your profile for future reference.
04 | Connect with a Telehealth provider
Track the history of your results through the Checkable app. Once you've completed your screening test, your results will be saved to your profile for easy access. You can track previous results for breast milk nutrients, breast milk alcohol, UTI and VpH tests.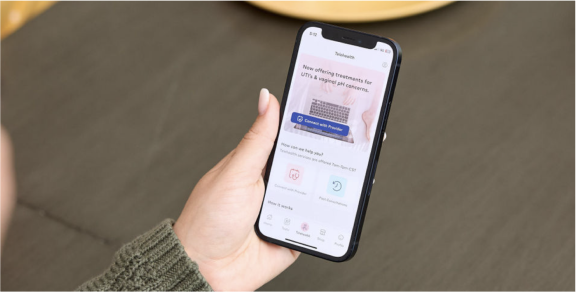 Checkable diagnostic and screening test kits and our companion app save your family time and money in your pursuit of efficient and effective medical treatment. Follow along with instructions, connect quickly with Telehealth, and manage treatments with health goals all through one easy-to-use app.
FAQs
The strips provide a nutritional analysis of your milk and actionable advice to optimize your child's nutrition by testing the amount of zinc, calcium, and protein in breast milk. These parameters are important to measure since they provide infants with a maintained immune system, rapid cell growth, strong muscles and bones, and healthy development.
There are two types of proteins found in breast milk; whey and casein. These proteins have great infection-protection properties. Proteins are important for immune and neurological function and building blocks for tissues, muscles, and bones. If your levels are low, talk to your doctor about increasing the protein in your diet.
Calcium is vital for an infant's bone development, cells, muscle and nerve function, and blood clotting. Some research shows that a deficient calcium intake can contribute to developing rickets in infants and children. Breast milk may be impaired if insufficient calcium is available during lactation,affecting its composition and possibly volume.
Zinc is a micro-nutrient that is critical to normal growth and development of the infant. The zinc in breast milk is well absorbed and utilized or highly bioavailable to infants. Zinc levels usually drops 4–6 months postpartum.
The test strips are easy to use simply by directly comparing the test strip with the color blocks printed on the label. No calculations, no laboratory instruments, and no mailing samples are required. You can do it right at home.
Breast milk nutrient test strips measure quantities of zinc, calcium, and protein in both human breast milk and cow's milk, not formula.
A woman's breast milk composition changes rapidly during all stages of breastfeeding. It is recommended that you test your breast milk once or twice a month to ensure that your levels stay optimal.
A mother's nutrition is just as important while you breastfeed as it was during her pregnancy. Key breast milk vitamins are primarily affected by the current maternal diet. These can be improved with maternal nutrition or vitamin supplements. A well-balanced meal plan that includes protein-rich foods, such as lean meat, eggs, dairy, beans, lentils, and seafood low in mercury, plus whole grains, fruits, and vegetables is recommended. It is also recommended that nursing moms increase their calorie consumption by 300 to 500 calories per day.
Taking prenatal vitamins well into post-baby is a good idea, but always talk to your healthcare provider first to see if adding a daily multivitamin and mineral supplement can help.
Your body needs plenty of fluids to produce breast milk, 8-10 cups a day. Water is great, but juice, milk (or milk substitutes like soy or rice), herbal teas, and broths or soups will also fill the bill. Of course, you will want to limit alcohol, sugar-filled, and caffeinated beverages. One way to ensure you get enough fluids is to drink a glass of water, juice, or tea with each feeding.
Telehealth: 1-815-264-5984
Supplement questions: 1-866-238-4745
Diagnostic questions: 1-866-238-4745
---
Product Overview
Quickly and easily check nutrient levels in breast milk
When breastfeeding or pumping, there's enough on your mind without worrying how nutritious your milk is. Take the mystery out of your milk with a quick and easy nutrient screening test. Checkable breast milk nutrient screening kits allow you to know what's in your milk, with no guesswork needed.

The breast milk nutrient screening kit comes with 50 individual test strips — made in the USA. Clinically tested and physician approved, the test detects Zinc, Calcium, and protein content in breast milk in just 30 seconds.

Breast milk helps keep infants healthy by supplying the necessary nutrients for growth and development. Ensure your baby is receiving the right amount of Zinc, Calcium, and protein with a quick test.

Checkable empowers you to take your health into your own hands with clinically tested, physician-approved screening kits. Knowing the nutrient content in your breast milk means more informed diet and health decisions for you and your growing family.
Suggested Use
See the package insert for test instructions. Store at a temperature between 15°-30°C (59°-86°F).Keep away from sunlight. For in-vitro (external) use only. Do not refrigerate. Single use only.
Delivery & Returns
Shipment and Delivery
Orders are typically shipped out the same day or the next business day (depending on the time the order is placed). Once shipped, USA shipments can take 3-5 days. We do offer a priority option that expedites the shipment a little quicker to receive 2-3 days. However, due to the current situation, carriers may be delayed with their transit times.
Returns
Here at Checkable Wellness, your happiness is the most important. We believe in our products and the wellness they bring. However, if our products do not meet your standards, let us know within 30 days of your purchase and we'll give you a full refund (less any shipping charges if applicable). Just email us at support@checkablemedical.com or use our "Contact Us" link with proof of purchase.